So, I recently saw
this
pattern linked on a forum I am a part of. I knew immediately that Miss Lucy needed one of these adorable dresses (that, and I am in desperate need of some clothes to transition me out of maternity after Ben's birth).
So, off to my favorite thrift store in town.
After spending some time looking through the infant clothes for the littles, perusing the women's section for myself, and feeding the starving newborn (who weighs a whopping 12 pounds at a month old!), I found a shirt that would be perfect! And to make it even better...it only cost $1.99
Thankfully, the tutorial is really easy, and the dress only took a few hours during Ben's napping (and very little of Lucy's) to finish from beginning to end. Lucy loves the dress She will definitely be getting more!
Without further delay...
Before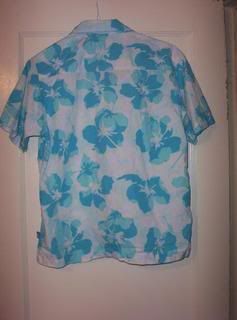 After (one very happy toddler with a questionable amount of hair for a bow)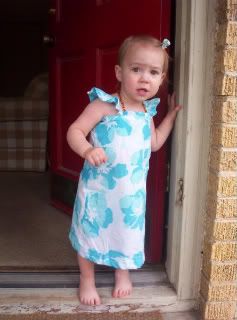 And just because she is cute!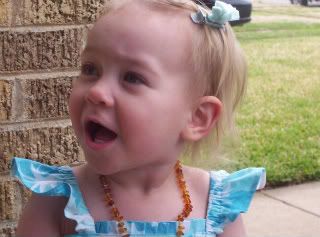 Oh, and I managed to find myself a skirt for $1.99 that the hubs likes and I wore to church last week.